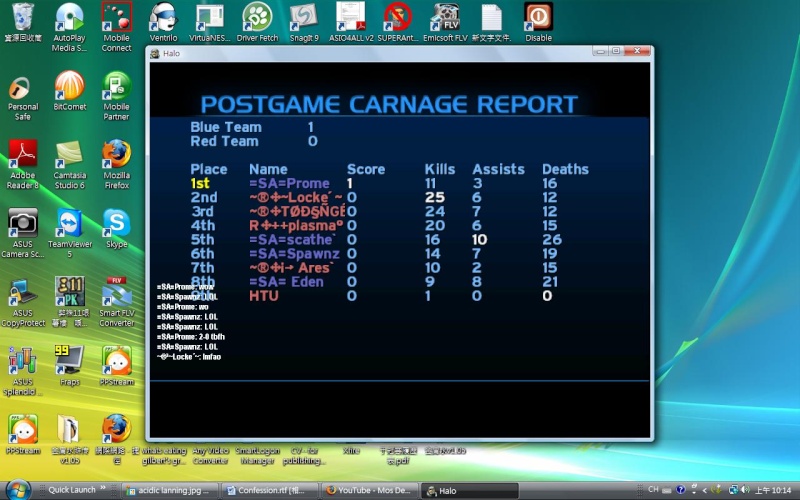 =SA= vs r3 4 vs 4.
=SA= won both CTF and TS.
However, =SA=Prome took camo during ts by accident, and he should have been disqualified. He made a deal with r3`locke to + 3 to their kills. Even though locke agreed, I later find it highly inappropriate because the rules never stated players can negotiate deals between each other during klan wars and neglects the rules.
Therefore, =SA=Prome was disqualified for the match. Which means =SA= won CTF, but the TS score need to be recount excluding =SA=Prome's kills.
I apologize for the inconvenience.
Thank you.